We're so grateful for these Media outlets that have featured 
WHEN GIRLS BECAME LIONS
:
---
•Women's Soccer Spotlight Podcast, August 29, 2019, Podcast interview "Episode 7: WHEN GIRLS BECAME LIONS" with Samantha Weber of Profile Passer.

---
•The UNC Bear Den Blog, August 9, 2016, alumni interview.  "Alumna's Book Highlights Early Days of Women's Soccer" by Lyndsey Crum, assistant vice president of alumni relations, University of Northern Colorado.
---
•REALLY Blog with Elisa Morgan, July 11, 2016. "Cheering the Pioneers" by Valerie J. Gin and Jo Kadlecek as guest bloggers.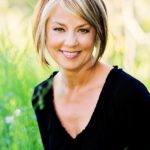 ---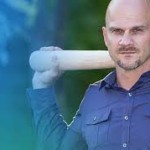 •"Breakin' The Norm" Sports Radio Show, April 8, 2016, with Les Norman, Former Pro Baseball Player and Syndicated Radio Host: "Interview with Valerie Gin and Jo Kadlecek".
---
•SO ANYWAY . . . Blog by Rini Cobbey, April 11, 2016: "Once Upon A Time There Were Girls Who Became Lions" Book Review by Rini Cobbey.
---
•Purpose2Play, March 22, 2016, "When Girls Became Lions: Review of First Title IX Novel and Author Q&A," reviewed by Kim Constantinesco.
---
•PURPOSE2PLAY, February 22, 2016, "Capturing the Real Story of Title IX in a New Sports Novel", published by Kim Constantinesco.
---
•Sports Palooza Radio Interview with with Lisa "The Nooch" Iannucci and Ej "The Rainmaker" Garr, February 11, 2016:
Sports Palooza Radio. (Starting at 43:00-1:12 into the interview.)
---


•GoalNation, February 9, 2016, "Soccer Lovers Soccer Book Guide" by Diane Scavuzzo.
---
•The Lynn Daily Item, November 30, 2015: "Authors hope to shine book light on girls sports"  by Maureen Mullen

---
•The American Society of Journalists & Authors, Member Magazine, Nov./Dec. 2015: "Teamwork,Tenacity and Title IX: A WOMEN'S SPORTS NOVEL" Cover Story.
---
•Real Girls Sports Blog, Oct. 16, 2015. "A Novel about Women's Soccer: WHEN GIRLS BECAME LIONS."
---
•The Women's Sports Foundation's S.H.E. Network, Oct. 14, 2015: "Capturing the Reality of Title IX in the World of Fiction"
---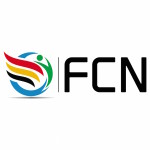 •Female Coaches Network, Oct. 19, 2015, "An Interview with Valerie Gin & Jo Kadlecek, Authors of New Sports Novel."
---
•Female Coaches Network, Oct. 9, 2015: "Book Review: WHEN GIRLS BECAME LIONS"
---
•The Gloucester Times (Gloucester, MA) Oct. 2, 2015: "Book Notes"
---
•The Salem News (Beverly, MA) Oct. 2, 2015:  "'When Girls Became Lions' Features Women and Sports"