Because there is a lot of amazing work happening in the real world of women in sports, we wanted to point readers, friends and advocates to some cool resources and coaching examples to check out:
Organizations: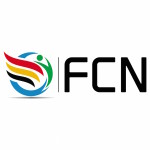 Female Coaching Network: The Female Coaching Network (FCN) is an independent organisation set up in 2014 with the primary goal of raising the profile of women in coaching across the Globe.  Founded by a Track & Field Coach in the UK,  Vicky Huyton, the FCN is ever evolving and has become the world's only international, multi-sport online community for female sports coaches.
Women's Sports Foundation: Founded in 1974 by tennis legend, Billie Jean King, the Women's Sports Foundation is dedicated to advancing the lives of girls and women through sports and physical activity. Check out their S.H.E. Network (sports, health, education) for news, profiles and ongoing information on women's sports and health issues.
Julie Foudy Sports Leadership Academy: The Julie Foudy Sports Leadership Academy combines a five-night, six-day residential Summer Sports Camp and a Leadership Academy for girls ages 12-18, in three separate sports and various locations across the U.S.: soccer, lacrosse, and softball. The aim of the JFSLA is to expose students to Julie's great passion: the concept of not just being a leader on the field but a LEADER IN LIFE.
(more to come . . .)
---
Coaches/Teams to Follow:
UCLA Women's Soccer: Eight months after being hired on Apr. 12, 2013 as the fifth head coach in UCLA women's soccer history, Coach Amanda Cromwell led her team to the program's first-ever NCAA Championship, and her teams won 43 games with just two losses in her first two seasons. Cromwell was named Soccer America's Collegiate Coach of the Year in 2013, the first-such honor for a UCLA women's soccer coach. In 2014, she earned NSCAA Pacific Region Coach of the Year honors.
Florida State University Women's Basketball: After wrapping up her 18th season as the head women's basketball coach at Florida State, Sue Semrau, a four-time winner of the ACC Coach of the Year award and Florida State's all-time leader in wins, has earned a reputation as a coach that not only keeps her team in the national rankings by leading her players to victory but also one that helps foster the personal and professional growth of the student-athletes.
University of Nevada Women's Basketball: During her first year at Nevada, Jane Albright coached the WAC Preseason Defensive Player of the Year, the WAC Defensive Player of the Year, an All-WAC first team honoree, the Ruth Russell Award winner for the top, senior, female student-athlete at Nevada, five academic All-WAC honorees and a regional finalist for the NCAA Division I State Farm Coaches' All-America team.
San Diego State Women's Soccer: Coach Mike Friesen enters the 2015 campaign with the highest winning percentage in school history after compiling a 97-53-22 (.628) record in his first eight seasons as head coach. In fact, he is the only SDSU head coach with a winning percentage above .600.
(more to come . . .)
---
Blogs:
Real Girl Sport: Real Girl Sport is a personal sports blog run by Niamh Griffin, an Irish journalist and blogger with a sports addiction, who is always wondering why women in sport don't get more attention!
Women Talk Sports: With the goal of promoting and empowering female athleticism, WomenTalkSports.com is an online network that connects the best blogs relating to women's sports. The site aims to raise the level of awareness of women in sport by providing comprehensive sport coverage, spotlighting outstanding achievements, and working with sporting associations on advocacy issues and empowering programs.
(more to come . . .)
---
Books:
The Peerless Four: A Novel by Victoria Patterson (Counterpoint Books: 2013). A beautifully written, gritty and honest work of fiction based on the real story of four Canadian female athletes who competed for the first time at the 1928 Amsterdam Olympic Games.
(more to come . . .)