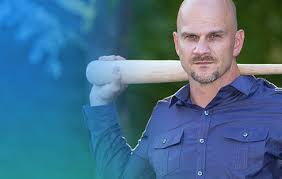 Les Norman, former Jr. Olympic Gold  Medalist, MLB outfielder, TV analyst, & syndicated sports radio host, who has endorsed When Girls Became Lions, also wrote the following review:
"A highly respected friend referred me to a new book titled When Girls Became Lions.  I'm very critical when it comes to books that involve sports; as a former Olympic and professional baseball player, I take plots and story lines in sports very seriously. As a community leader, I firmly believe that books should inspire others to step outside of their comfort zone, to invoke change, or to inspire the reader to make a difference in the world.  After reading this FANTASTIC work of fiction, I feel it has done those very things, and much more.
When Girls Became Lions by Valerie J. Gin and Jo Kadlecek, follows the path of two high school soccer coaches from different eras, one directly affecting the other. Some may read the phrase "Title IX" and think it's a book that pushes some sort of feminist agenda, but that couldn't be further from the truth.  It's filled with lessons on parenting, coaching, fighting for truth, injustice, and much more.  Val & Jo's style of writing is extremely professional in the literary sense, yet allows the reader to move quickly through the story, hanging on each chapter with joyful expectation of events to come.  It's rare that I'll read a book, a GREAT book, and feel sorrow, joy, pain, or freedom all at the same time, but Lions accomplished that very thing!
Thank you, Val & Jo, for writing a novel with real-life lessons we can all take away. When Girls Became Lions is now one of my favorite books of all time, and . . . I can't wait to see the movie!!  You have given us all a tremendous gift, and as a youth coach, I will pass along this book, and it's lessons, to all my players.  Go Lions!!"